Get Inspired
The winning artists from this year's contest showed the world what inspires them with artwork that celebrates fashion, dinosaurs, nature, space, family, and more. Congratulations Finalists! Take a look to find out more about what is inspiring this next generation of young artists.
See the National Finalists:
Next
Previous
Influential Inspiration
"The thing that inspires me the most is the work of others. When I see an amazing art piece made by someone else, it motivates me to improve my own art. In my doodle, I drew my big sister, whose artwork has inspired me to draw since I was young."
Pennsylvania, 8-9 Grade Group
Next
Previous
Inspiration
"Nature has existed long before we have and therefore is where we draw our inspiration from. The word "inspire" means to "breathe in" and the wonders of nature are where I breathe in and find meaning in my mathematics, science, music and writing."
Florida, 10-12 Grade Group
Next
Previous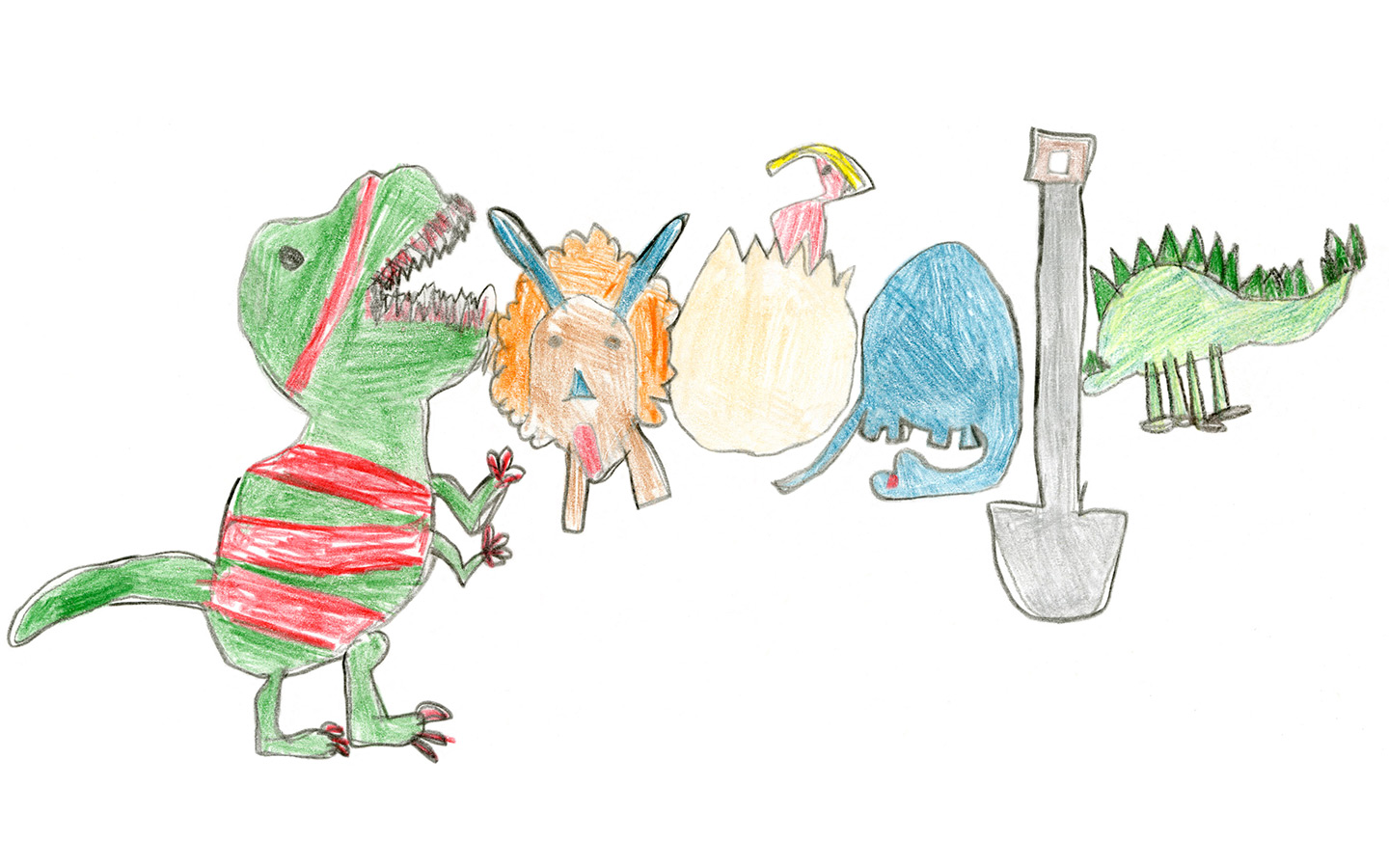 Dino Doodle
"The things on my doodle are my favorite dinosaurs. Dinosaurs inspire me to study more to be a paleontologist. The shovel is for my future job!"
Virginia, K-3 Grade Group
Next
Previous
Intergalactic Space Exploration Roller coaster
"I am very inspired about space travel. I want to explore the galaxy and visit different planets and create a rollercoaster through our universe!"
Texas, 4-5 Grade Group
Next
Previous
Ideas from Fashion
"Fashion inspires me because of how you can reflect your own personal style into just a single garment. Inspiration can be drawn from anywhere and can show any sort of idea. Whatever you can imagine!"
Rhode Island, 6-7 Grade Group
View State & Territory Finalists